METALLIC PANPASTELS
Premium Art Brands are proud to Introduce 6 New PanPastel Colours: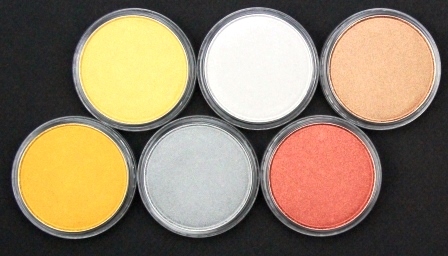 A range of 6 rich, lustrous metallic colours which have all the same great properties as the original 80 colours including:

• Super–Blendable so you can mix them with the other 80 colours for an infinite palette of metallic effect colours.

• Highly pigmented - giving rich pure colour

• Versatile – can be used on almost any surface.

• Instant – no preparation or drying time required

• Erasable – correct or erase with any eraser

• Value – PanPastels last 4-5 times longer than the average pastel stick.
Whether you are an artist or a crafter they will add a whole new dimension to your work.