PanArt Handmade Papers & Sketchbooks
Handmade Papers for Sketching & Painting
The collection of handmade papers from Panart are environmentally sustainable, made with 100% recycled cotton rag and have a premium feel and aesthetics with 4 deckle edges.
They are Acid-Free and contain no wood pulp .
Available in various pack sizes and weights including 200, 300, 600 and 1,000 gsm
Our 200gsm paper is suitable for sketching with pencils, pastels, charcoal and light washes. The 300gsm paper works well with gouache and watercolour, while the 600gsm and 1,000gsm are suitable for watercolour and acrylic paints.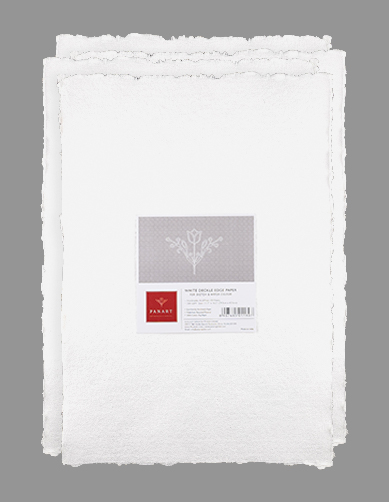 Multicolour Handmade Deckle Edge Papers
Our Multicolour Handmade Paper is suitable for sketching with pencils, pastels, chalk, and graphite. Also ideal for a variety of other art & craft applications. It has 4 deckled edges with a premium look and feel. Available in 2 sizes 22x28cm & 40x50cm and 2 weights: 200GSM & 250GSM. The paper has a smooth texture, made from 100% recycled cotton rag material that is acid free. Available in single colour and multicoloured packs.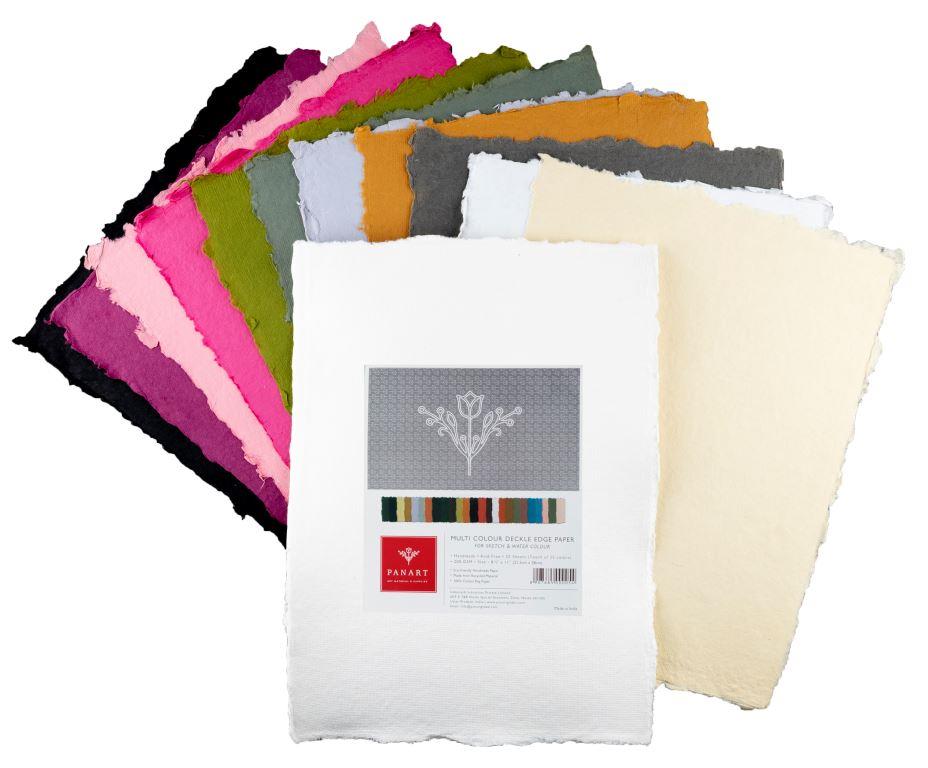 Sketchbooks & Pads
PanArt Sketchbooks and Pads all contain the same 100% recycled cotton rag, handmade papers referenced above. Acid free and available in a variety of different weights, sizes and number of pages. There is a broad range of products to appeal to all tastes and budgets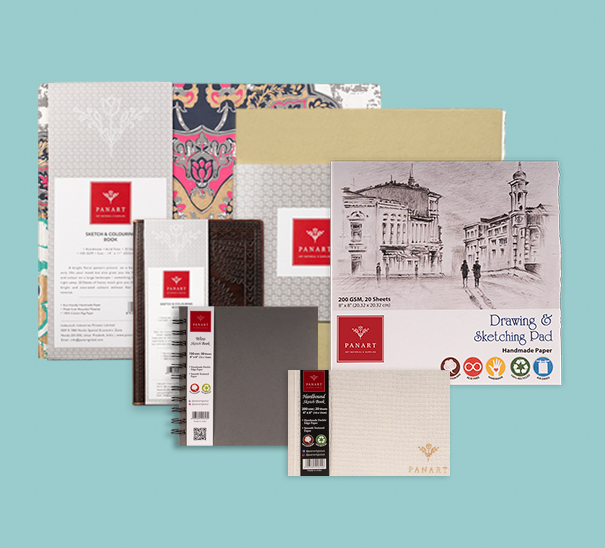 Require more details please call 01926 492213.