PanArt Painting Knives
Panart's precision-designed painting knives have blades that are of a single piece constructionthat allows for a unique amalgamation of flexibility and stiffness. These top-performing tools, made from special grade steel, give an artist the ability to create a large variety of textures and blend colours on many surfaces.
Offered in Densified Wood and Birch Wood handle options, Panart painting knives are ergonomic products that personify excellent manoeuvrability.
PanArt Densified Wood Painting Knives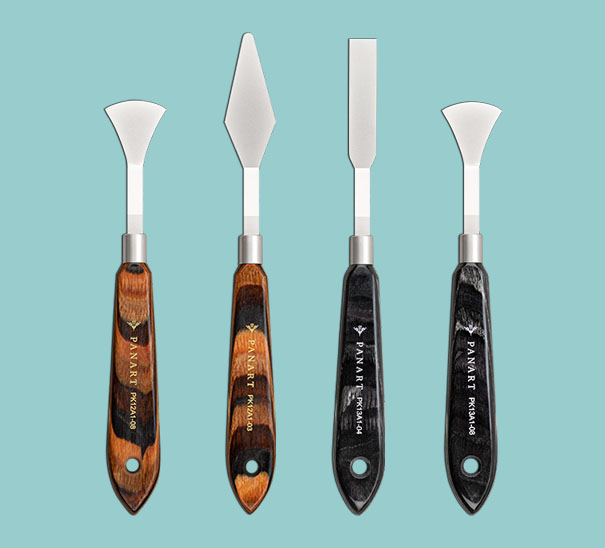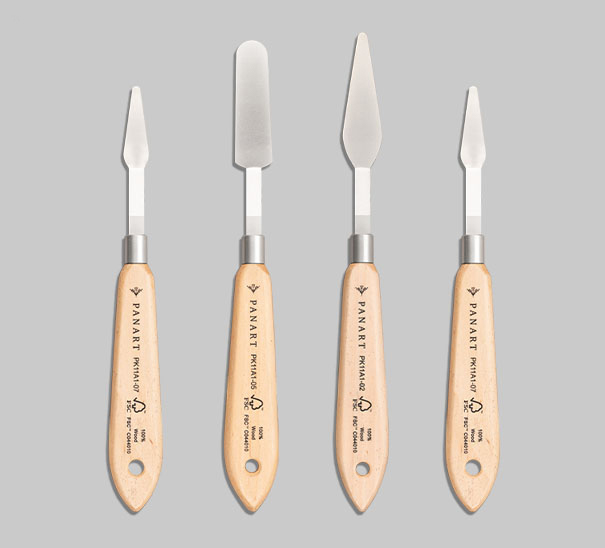 PanArt Birchwood Painting Knives