Posted on 7th Nov 2022 @ 4:09 PM
Some exciting news from Daniel Smith of new products developments and range additions:
We are delighted to announce the launch of DANIEL SMITH Extra Fine™ GOUACHE, a professional artist-grade water media that produces an opaque matte finish.
Made with the same high-quality pigments and gum arabic as DANIEL SMITH Extra Fine™ Watercolours, GOUACHE is uniquely formulated with higher pigment loads to achieve density and opacity without adding whites or other fillers. The range is launching initially with 22 colours with more to follow, along with a primary colours mixing set.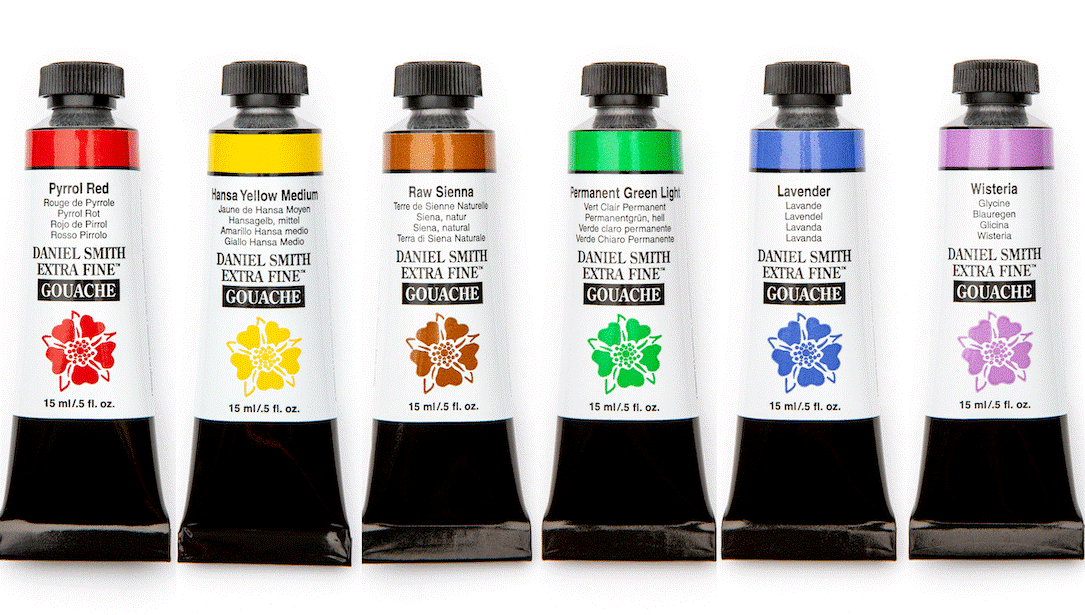 Below are paint outs of the gouache over a black surface in (top) mass tone, (middle) paint & water ratio 1:1, (bottom) Paint : Water : Titanium White 1:1:1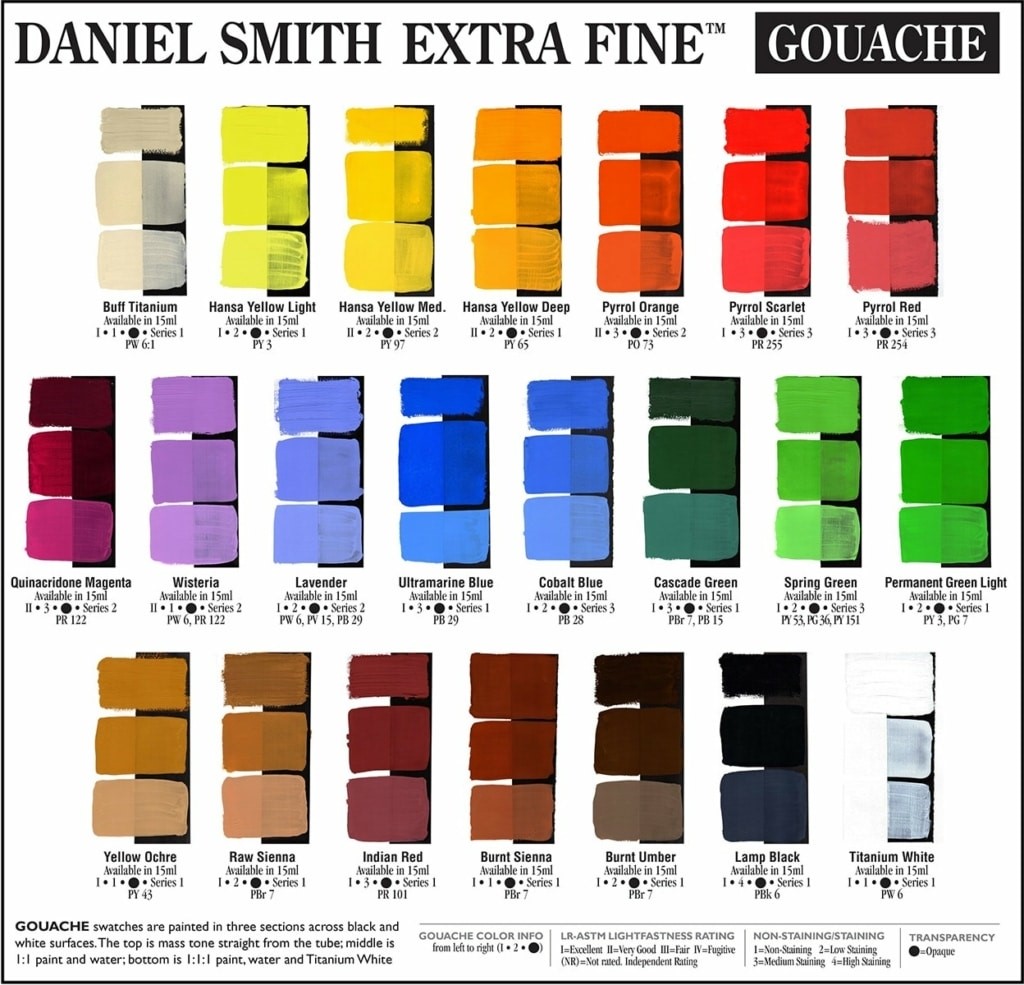 You're going to love the creative versatility of GOUACHE! As mass tone straight from the tube, you'll get rich, dense solids. Use mark-making tools to scrape into it or build up light texture with brush strokes. You can soften colours smoothly with water to create light washes and hazy layers.
Try accenting your watercolour work with GOUACHE to create velvety shadows or bold pops of colour. Whether your painting style is abstract, representational, illustrative or figurative, have fun exploring a whole new world of artistic expression on both light and dark surfaces.
You may want to start off with a Primary Mixing Set that includes a bonus free tube of Titanium White along with the Pyrrol Red, Hansa Yellow Medium & Ultramarie Blue.